In the wonderful scenario of Menorca Island took place today the ceremony for the 48th activation of the European Maritime Forces (EUROMARFOR).
EUROMARFOR was activated on April 25th 2022 at the Port-Mahon Naval Base in Menorca, Spain. The purpose of this activation is to participate in the international Mine Warfare Exercise SPANISH MINEX 22 starting in the same day.
The EUROMARFOR activation ceremony and the Force Flag rising was graced by the presence of Almirante de la Flota (ALFLOT), Admiral Eugenio Díaz del Río Jaúdenes that chaired the event.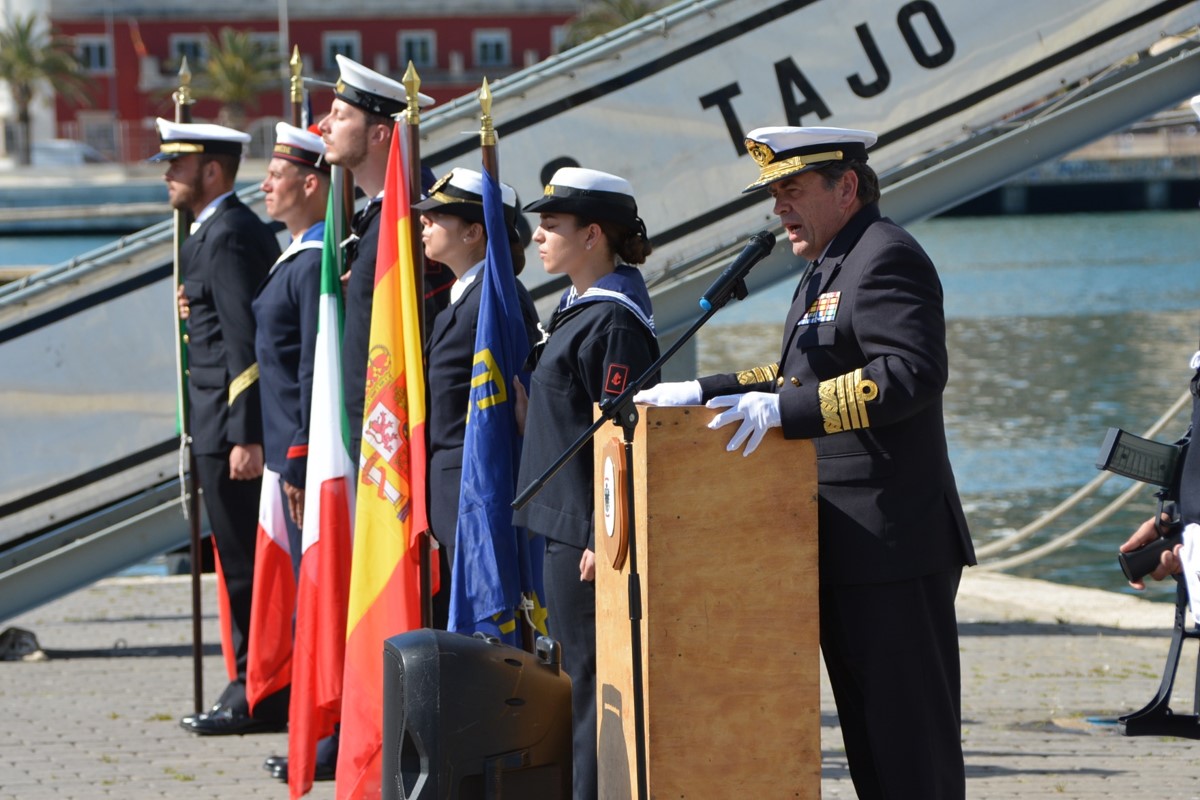 ALFLOT addressed his speech to the force, underlining "the commitment and willingness of our navies to be a primary contributor in Europe in order to achieve a more secure maritime environment, specifically protecting harbors and coastal waterways".
With his words, enhanced the role of the four nations and navies, especially because "in these days when the security in Europe is seriously challenged, naval mines pose again a real risk to seafarers, so now it is more important than ever for our naval units to be ready and for our navies and countries to be committed."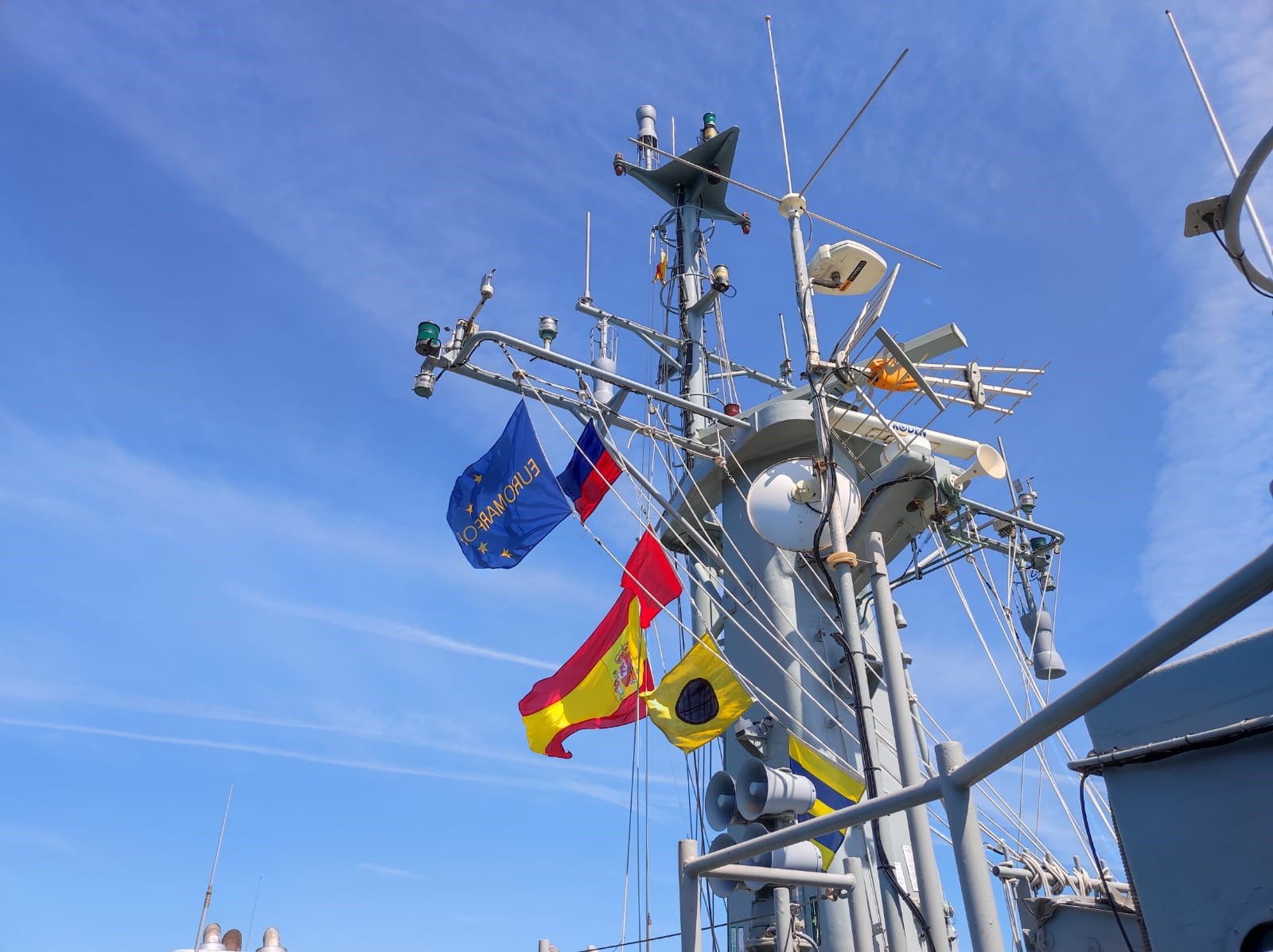 Commanded by Commander (Spanish navy) José M. Liarte Ros, from the Spanish flagship ESPS Tajo, the EUROMARFOR Mine Countermeasures Task Group gathers the French tripartite Minehunter FS ANDROMEDE and more 2 Spanish Minehunters: ESP SEGURA and ESP SELLA.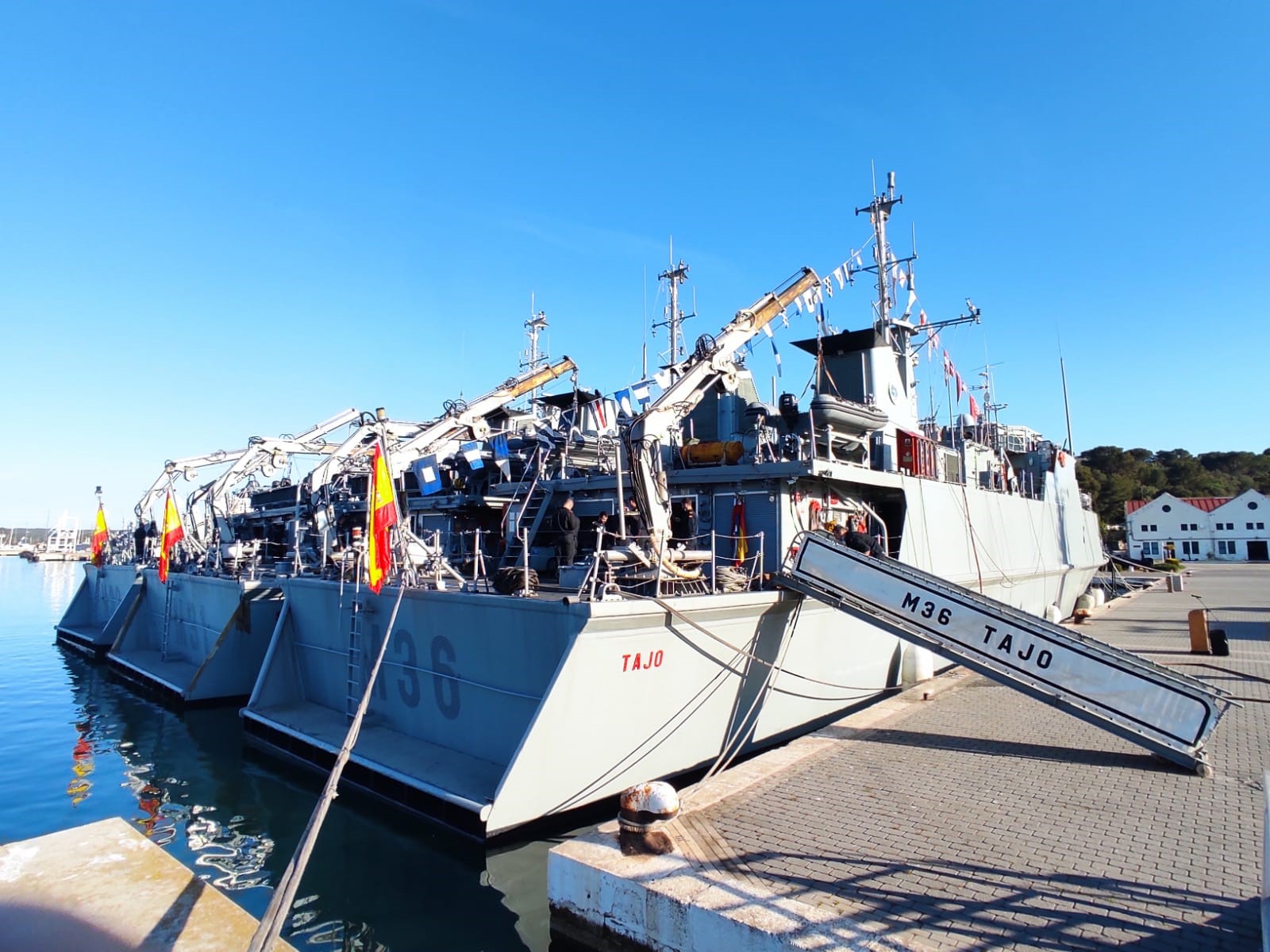 The activation of EUROMARFOR during this exercise aimed at increasing cooperation between the four EUROMARFOR nations in the field of mine warfare. The exchange of know-how between mine warfare experts will also be facilitated, allowing each country to advance in this domain.
SPANISH MINEX 22 is an evolving exercise that provides realistic training in mine risk reduction in the presence of an asymmetric threat, as close as possible to allied coastlines.
In this way, EUROMARFOR develops its capacity for action and its interoperability with the other groups and nations involved.
Created in May 1995 as a follow-up to the Petersberg Declaration (1992), EUROMARFOR is a non-permanent maritime force capable of acting under the command of the European Union, NATO, UN, or even by simple agreement between the 4 member nations (France, Italy, Spain, Portugal). Its main missions are humanitarian, peacekeeping, crisis prevention and management, and maritime security. Spain assumes the rotating command of this force since September 2021.