ESP MINEX 22 exercise is an advanced mine warfare exercise that will take place in the waters of the Balearic Islands (Majorca and Menorca) from April 25 to May 6.
The Commander of the Spanish Mine Countermeasures Force (COMTEMECOM), Captain D. Javier Ruiz Ruiz de Cortázar, will lead this exercise.
14 ships will be participating, 9 from the Spanish (ESP) Navy, 2 from the French (FRA) Navy and 1 German (GER), Italian (ITA), Greek (GRE), as well as Diving Units specialized in Mine Warfare, Mine Countermeasures and Clearance Diving.
Teams from Belgium and the United States will be using Unmanned Underwater Vehicles (UUV's) during this exercise.
Participation of EUROMARFOR in ESP MINEX 22.
Currently, since September 2021, the EUROMARFOR command falls to Spain, which exercises it through the ALFLOT, Admiral Eugenio Díaz del Río Jáudenes as COMEUROMARFOR.
For the ESP MINEX 22 exercise, a EUROMARFOR Mine Countermeasures TASK GROUP (EMF MCM TG) will be activated, made up of a Multinational Staff and 4 minehunters vessels (3 ESP and 1 FRA):
M-36 Minehunter ESPS TAJO (command ship, ESP)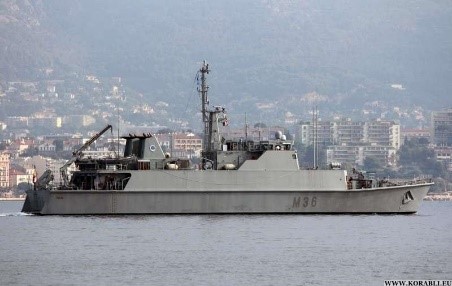 M-31 Minehunter ESPS SEGURA (ESP)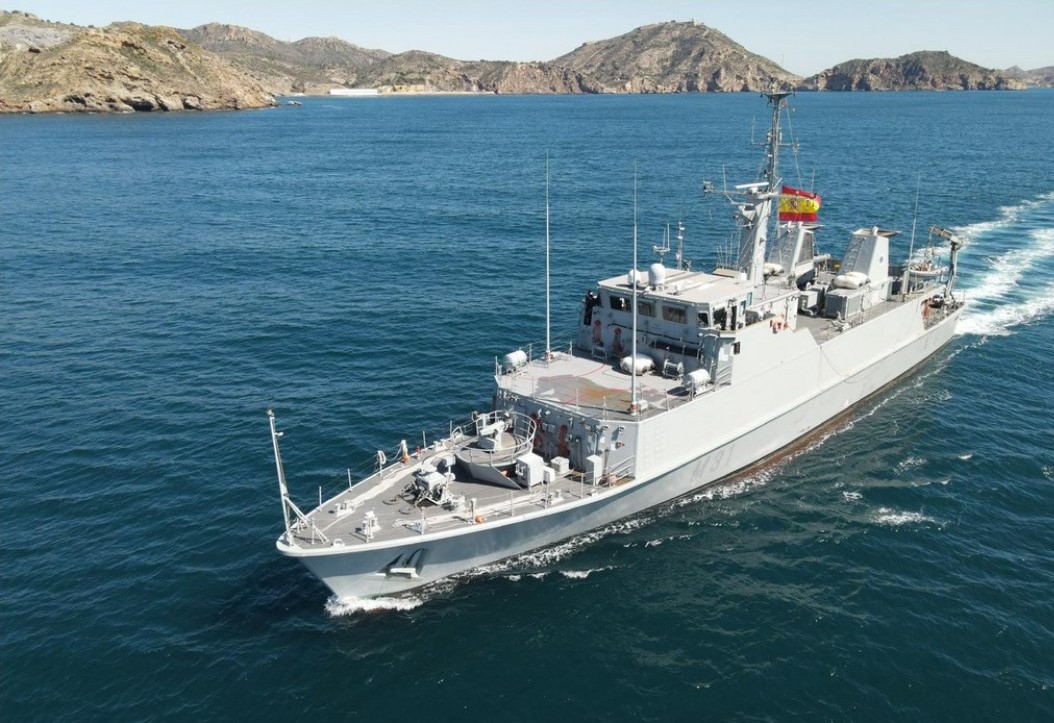 M-32 Minehunter ESPS SELLA (ESP)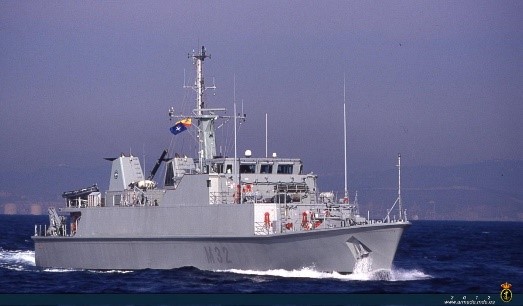 M-643 Minehunter ANDROMEDE (FRA)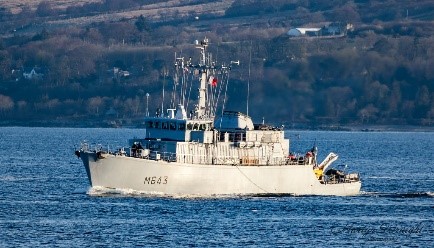 The Commander José M. Liarte Ros will held the Tactical Command (TACOM) of EMF MCM TG (COMGRUEUROMARFOR).
He will embark with his Multinational Staff, under the direction of an ITA Navy officer as Principal Staff Officer in the ESPS TAJO (M-36).
This is the 7th edition of the ESP MINEX exercise in which the EMF participates.
EUROMARFOR will participate along with ESP Navy units, NATO units (SNMCMG-2, composed by ESP, FRA, ITA, DEU and GRE units) and units from USA and BEL, as well as augmentees from Romania and Latvia.