ALFLOT ENDS HIS PERIOD OF COMMAND OF EUROMARFOR
On September 26, 2023, ALFLOT ends his period of command of EUROMARFOR (EMF). The command of this maritime force, which rotates every two years between the Fleet Commanders of the four countries that compose EMF (Spain, France, Italy and Portugal). ALFLOT took command of ALFAN in Rota on September 22, 2021 and hands over to CINCNAV in Civitavecchia.
-Lowering of the EUROMARFOR flag at the Fleet HQ-
CORPORATE INFORMATION
The objectives established for the ALFLOT command period included the recovery of the activity, training and readiness of the EUROMARFOR after the cancellation of almost all the exercises scheduled due to the pandemic and promoting its visibility as a useful and available tool to undertake the tasks, missions entrusted to him.
During these two years, EUROMARFOR has not only recovered the level of activity prior to the pandemic but has increased it considerably. Escort and MCM Operational Task Groups have been activated to participate in the FLOTEX (21, 22 and 23), ESP MINEX (22 and 23) and CONTEX/PHIBEX-23 exercises, in addition to four CPX SEABIT exercises between the Naval Operations Centers, with units at sea.
But the main milestones that have marked the ALFLOT command have been the planning and activation of EUROMARFOR for the first time in the Gulf of Guinea and the first activation of a TG of operational diving teams to participate in the EMF exercise DIVEX-23, organized by the Portuguese Navy.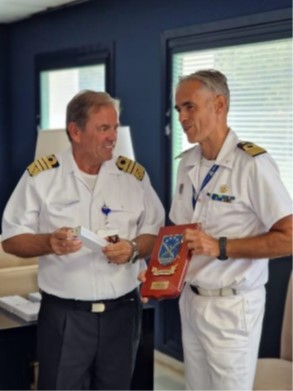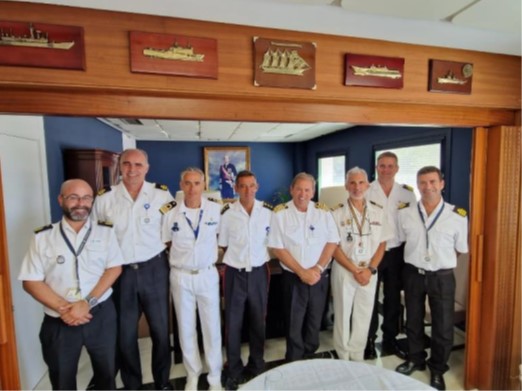 -Dissolution Ceremony and farewell of the Permanent Cell-
To support ALFLOT in its work as COMEUROMARFOR, the EUROMARFOR Permanent Cell has been established at the Fleet Headquarters, composed of a Director (Head of the EM Fleet Plans Section), four National Representatives and a Non-Commissioned Officer.